R Series Pinot Noir
2019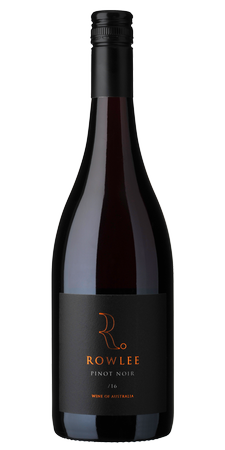 Subtle, spiced cherry fruit aromas with deep forest floor and bright berry characters fill the nose. Whole bunch inclusion during fermentation adds depth with spicy and herbal aromatic complexity. Powerful and fine tannins give structure and palate definition with dark cherry fruit flavours and focused acidity giving tension and texture to the mouthfeel.
VINTAGE
The winter proceeding the 2019 vintage was characterised by some record cold weather and lower than average rainfall, with conditions throughout the 2018-19 growing season remaining dry. Fortunately, there was enough soil moisture to ensure strong growth of both canopy and fruit. January 2019 saw the continuation of hot and dry weather patterns with Orange escaping the extreme hot weather that impacting other regions.
Harvest commenced in late February, signalling the start of a frantic vintage as all varieties seeming to ripen one after the other, if not all at once. Despite the rush to harvest and lower yields the quality was outstanding.
VINIFICATION
The R-Series is a selection of the very best barrels of Pinot Noir from an exceptional vintage. Hand harvested on 29 February 2019, vine clones 114, 115 and 777 were processed separately with 20% whole bunch inclusion. Following time on skins the juice was pressed off to 100% French oak (20% new) and matured for nine months. Upon completion the parcels were racked from oak, lightly fined, coarsely filtered and bottled in January 2020.
STYLE
Varietal composition: Vine clones 114, 115 and 777
Ideal serving temperature 16-18°C
Cellaring potential Cellar for 5 - 10 years
Food match: Coq au Vin
Alcohol 14% by volume