DECADENT REDS
6 PACK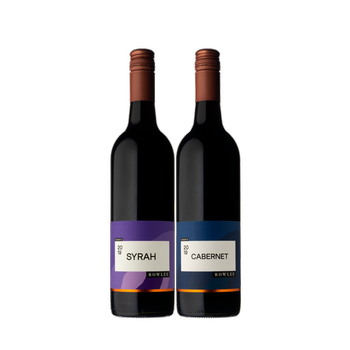 NEW RELEASE 'BLOCK 2' WINES
These single vineyard wines are grown on the Tumblong vineyard in Gundagai. The vineyard was planted in the early 90's by Penfolds, who recognised the deep, iron stone rich soils and dry climate as the perfect location for Syrah and Cabernet Sauvignon.
2019 Rowlee Block 2 Syrah RRP: $35
Deep ruby in colour. Beautifully ripe, red fruit aromas coalesce in a generous and wonderful regional signature. Plum, and blackberry fruit flavours occupy centre stage, while French oak influence provides further depth of flavour and supportive length.
2019 Rowlee Block 2 Cabernet RRP: $35
A deep purple coloured wine with pungent aromas of plum, blackberry, violet and spearmint. It has a remarkable connection to the vineyard in its character offering subtle earthy, graphite characters. The exceptional and complex flavours have an elegant expression with outstanding varietal poise.