Events
Our annual events program at Rowlee includes celebrations of wine, food, music and more. We collaborate with local chefs, producers, artists and performers to curate a range of experiences at our estate.
Subscribe here to receive updates on events and happenings at Rowlee.
---
WINE & WOOD FIRED PIZZA WEEKENDS
5 and 18 December 2021
We have teamed up with Arancia so that you can enjoy delicious wood fired pizza, authentic Italian style cannoli and your favourite bottle of Rowlee wine this spring and summer. Join us on Sunday 5 December for a Summer Sunday Session with music by MES Entertainment or Saturday 18 December for live music..details to come.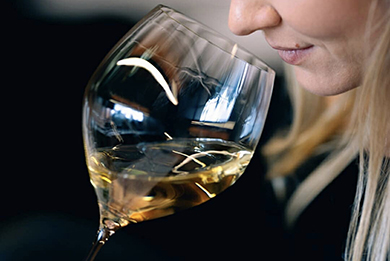 ROWLEE MASTERCLASS AT HOME
New dates coming soon 6.30PM – 7.30PM / $75 per person
Join us from your place as we taste five Rowlee wines from across the Orange Wine Region and New South Wales. Learn what makes the region and each site special, the viticultural and winemaking techniques behind the wines, and why cool climate wines are so delicious. We will deliver everything you need to enjoy this fun and informative wine experience at home.
---
Weddings and Events
Our dedicated team can help you design a memorable celebration – from a formal wedding with a large party to a more intimate and relaxed gathering. Rowlee has the perfect space. Our romantic homestead garden, vineyard and outdoor spaces are complemented by customised marquees that come in a range of sizes and layouts. Our caterer will help you create your own wedding menu, perfectly paired with Rowlee's cool climate wines.
DOWNLOAD OUR WEDDINGS AND EVENTS BROCHURE
---
PRIVATE PARTIES & CORPORATE FUNCTIONS
At Rowlee we create unique and exclusive events. We work with a talented team of caterers, event planners and creatives to bring your vision to life. From birthdays and anniversaries to private functions and corporate events – Rowlee's unique spaces are the perfect location for your special day or team event.
Find Out More Information
We would love to talk to you about your special day or business event. Please fill in the following form and we will respond to you within 48 hours