R Series Nebbiolo
2019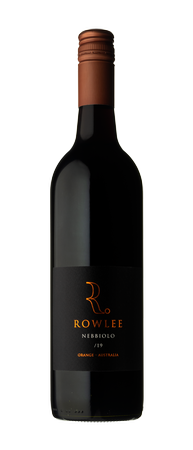 Classic translucent colour with exceptional fragrance. Lingering rose petal and herbaceous aromas. Medium to full bodied with a firm structure and balanced acidity. Intense cherry and raspberries flavours with fine acidity and tannin deliver a bright and vibrant palate with signature varietal characters. Juicy and mouth-watering with persistent flavour and structure.
VINTAGE
The winter proceeding the 2019 vintage was characterised by some record cold weather and lower than average rainfall, with conditions throughout the 2018-19 growing season remaining dry. Fortunately, there was enough soil moisture to ensure strong growth of both canopy and fruit. January 2019 saw the continuation of hot and dry weather patterns with Orange escaping the extreme hot weather that impacting other regions.
Harvest commenced in late February, signalling the start of a frantic vintage as all varieties, with white and red seeming to ripen one after the other, if not all at once. Despite the rush to harvest and lower yields the quality was outstanding.
VINIFICATION
The R-Series is a selection of the very best barrels of Nebbiolo from an exceptional vintage.
Sourced from the vineyard's south-east block. Hand harvested in March 2019 at 14.5 baume. The fruit was halved into 2 x 2 tonne open stainless steel fermenters - 1 fermenter cold soaked prior to fermentation for 1 week. 100% whole berry fermentation (stems removed / not crushed) Hand plunged three times daily during fermentation. Pressed off and put to 100% French oak (15% new). Aged for a further seven months before being racked from oak, lightly fined, coarsely filtered and bottled in January 2020.
Varietal composition: 100% Nebbiolo
Ideal serving temperature: 16-18°C
Food match: Brasato al Barolo
Cellaring potential: Cellar for 10+ years
Alcohol: 14% by volume