DARK & DELIGHTFUL
Syrah and more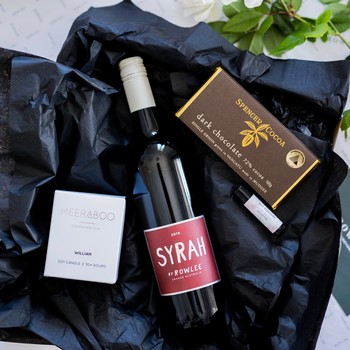 In this box:
2019 Syrah By Rowlee
Meeraboo Neroli and Cedarleaf Candle: Descend into a perfect blend of sweet and woody with sharp neroli, teak wood and bold cedar leaf.
Amy Erbacher Rose Grace Collection Lip Balm
Spencer Cocoa Dark Chocolate
Finishing touches:
Complimentary delivery service
Our beautiful custom gift boxes and tissue wrapping make every gift extra special.
A special message with our handwritten personalised gift cards.