Cuvée Grand Cru
75% Extra Dark Chocolate 70g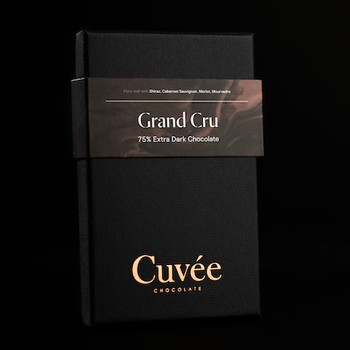 A chocolate proud of its origins planted in the wild earth of Africa. It starts off by showing an intricate fruity/blossomy fragrance indicating the richness in tannins that gives it its defined cocoa flavour.
There is lots of cherry and red plum breaking through the slight bitterness of the cocoa, finished by a hint of acidity in the back palate which tends to linger around for a bit.
Perfect for the chocoholic preferring less sweetness and more cocoa.