MIXED PACK
6 PACK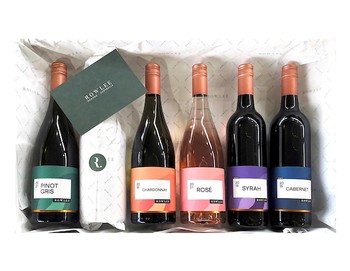 This pack includes the following wines
2021 Rowlee Pinot Gris (2)
Succulent nashi pear and ripe apple with a hint of spice on the palate. A clean and dry finish.
2018 Rowlee Chardonnay (1)
Lively citrus hinting at lime and grapefruit with a subtle French oak influence.
2021 Rowlee Rosé (1)
Delicate notes of strawberries and cream. Savoury, with a mouth-watering crisp and dry finish.
2019 Rowlee 'Block 2' Syrah (1)
Plum and blackberry on the palate is complemented by French oak, adding depth and length.
2019 Rowlee 'Block 2' Cabernet (1)
Black currant and blueberry with a hint of chocolate and charry French oak