Riedel O Series Shiraz Glasses
Twin Pack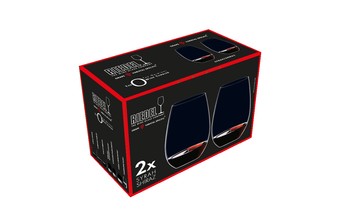 The Shiraz glass is perfect for balancing the gripping tannins and concentrated fruit typical of medium-bodied red wines.

This shape was developed between 1993-1995 following sensory workshops in major Shiraz growing regions, and has become the most versatile red wine shape in the RIEDEL range. With a slightly tapered opening, the large bowl develops the intense aromas, and demontrates mouthfilling fruit, dignified structure, and a long sweet finish on the palate.

This pack contains two glasses.
Machine-made and dishwasher safe.