Rowlee Cabernet Sauvignon Merlot 2021
2021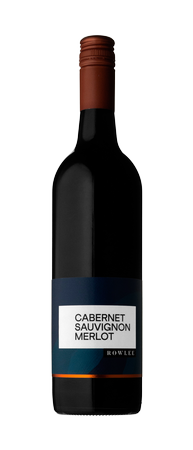 The Rowlee vineyard is situated in the foothills of Mount Canobolas, 950 meters above sea level in the high altitude and cool climate region of Orange, New South Wales. The influence of Mount Canobolas, an extinct volcano, is tangible, with cooling breezes off the mountain, mitigating warm daytime temperatures, allowing the grapes to ripen slowly and gather flavour. Soil is deep clay loam, red and brown, derived from basalt. This mix gives free draining soils and a mineral composition that supports the production of exceptional grapes.
Our philosophy is grounded in obsessive attention to detail, with a hands-on approach in the vineyard and winery. Our aim is to create wines that are subtle, balanced, and reflective of their terroir and vintage.
VINTAGE
October 2020 welcomed the beginning of budburst and the start of the 2021 vintage. Extensive work in the vineyard in the lead up to and throughout the growing season, along with abundant rainfall, saw the vines bounce back from the stress experienced during the drought conditions of 2019-2020.
While the rains were welcome, the cooler and wetter season presented its own challenges requiring long hours in the vineyard to maintain ideal vine and fruit health. Under vine mulching, application of organic fertiliser, multiple passes of leaf plucking, and canopy trimming resulted in optimum fruit to leaf ratios and excellent fruit quality.
These extra hours and attention to detail were rewarded with an abundant harvest of exceptional complexity and subtleness, producing aromatic, elegant and flavourful wines.
VINIFICATION
The fruit was hand harvested on 23 March 2021 and immediately transported to the winery where it was de-stemmed to stainless steel fermenter and cold soaked for 3 days. The fermentation took place for 10 days with pump overs taking place twice a day. Following this, it was gently pressed off and transferred to French oak barriques and puncheons. After 14 months of maturation the wine was blended and bottled on 11 November 2022.
STYLE
Mid to deep crimson garnet with a slight purple edge.
Cassis and black currants greet the nose. Hints of leafy herbs, cedar and cigar box add a layer of complexity to the dark berry fruit. Subtle smoky notes round out the classic cool climate Cabernet intensity of this wine.
Dark mulberry and dark chocolate drive the flavour with a silky tannin texture from the Merlot tempering the force of the Cabernet. Long and supple yet fine boned enough to be classic luncheon claret in style.
VARIETAL COMPOSITION
62% Cabernet Saugivnon 38% Merlot
IDEAL SERVING TEMPERATURE
6-8 degrees Celsius
CELLARING POTENTIAL
6 -8 years
FOOD MATCH
Lasagna
TECHNICAL SPECIFICATIONS
Total acid 6.4g/L
Final pH 3.33
Residual sugar 2.2g/L
Alcohol 13.0% by volume