STAYCATION PACK
Chardonnay and more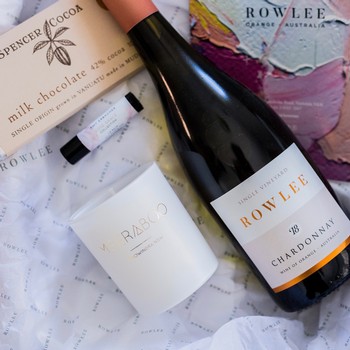 In this box:
2018 Rowlee Single Vineyard Chardonnay
Meeraboo Almond Vanilla Candle: With smooth , creamy vanilla milk, sweet almond and warming brown sugar, this fragrance delivers a nostalgic experience of times past.
Amy Erbacher Rose Grace Collection Lip Balm
Spencer Cocoa Milk Chocolate
Finishing touches:
Complimentary delivery service
Our beautiful custom gift boxes and tissue wrapping make every gift extra special.
A special message with our handwritten personalised gift cards.