Cuvée Amphora
65% Dark Chocolate 70g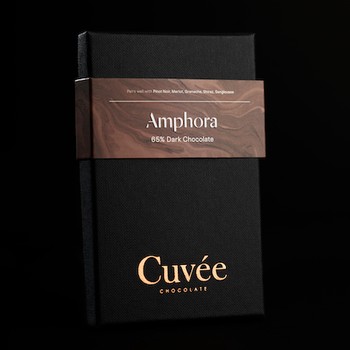 A chocolate made using one of the rarest cocoa beans in the world.

"Rich, diverse, unique", were Cuvée chocolate makers notes after tasting the Piura Blanco for the first time. A native white cocoa bean from the ancient rainforests of Peru.
Let us take you on a sensory journey… starting with macerated summer berries and transitioning into an almost rum raisin experience that is so closely followed by its subtle chocolatey notes.

You will not believe that what you are tasting is indeed "only" a 65% chocolate.